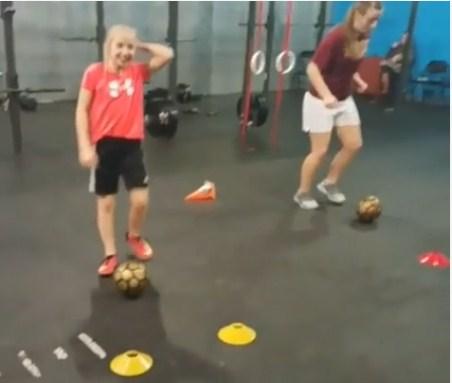 Why Is Soccer Buddy Training So Famous?
If you like to contribute something to the society, it's an excellent opportunity to do it through Soccer buddy training. Don't you think the disabled kids also deserve playing soccer, if they love to play it for fun? They require a lot of love and affection for learning the soccer. So you need to encourage and inspire them in disguise of a buddy. Hence, this US soccer developmental training is for the people like you who want to be a buddy to these disabled kids.
TOP Soccer program
Before going to the Soccer buddy training, let me introduce you to the TOPSoccer program. It's designed for the kids aging 7 to 18 years with physical or mental disabilities. These kids participate in the program because they're also a soccer lover. They love to play. Now to help them out kids as you're paired with the disabled kids. Hence, you'll be acting as a buddy there. You as a buddy is not a player but helping them to play successfully.
Soccer buddy training
This training is provided to the soccer lover like you who want to help other disabled kids. It's training for you people who can train the other kids with physical disabilities. Hence, if you get enrolled in this US soccer developmental training, you'll learn how to teach the soccer player, how to handle them, encourage them, listen to their problems and so on. It'll also help you in managing other people in the later period of life. This Soccer buddy training will teach you not only how to teach others but also how to be confident by training other people.
Why you'll work as a buddy?
Everybody likes to have a buddy. So, here you'll be a buddy to the disabled kids in the Soccer buddy training. If you are in the role of a buddy, you can help others who might have disabilities but love to play soccer like you. Your main concern is to take care of another kid with whom you'll be paired and ensure playing the soccer. The soccer players might have different thinkings and attitude which is totally different from your thoughts. But, they're soccer lover just like you, who love to play, run and act like other normal kids.
Things to make you a good buddy in the Soccer buddy training
Have patience
Be inspiring and influencing
Be enthusiastic and happy
Get ready to answer lots of question from the soccer player in this Soccer buddy training. Many of them keep on asking many questions and please don't be harsh for the silly questions.
On the other hand, some don't talk that much, or it becomes difficult to understand. Please don't get tired of asking them for the problems. Moreover, they're happy to get another friend like you through this Soccer buddy training.
Don't get offended if they want to hug you or do any inappropriate stuff. They're not that much conscious about it.
Things you can get from the Soccer buddy training
A good opportunity to give back something to the society after this Soccer buddy training
A plus point for adding to the job application for doing this Soccer buddy training
Volunteer works
A sense of achievement by offering help through this Soccer buddy training
Learn to train other kids after this US soccer developmental training
Being proud for getting yourself involved in such a Soccer buddy training that can make a big difference to other kids.
Save
Save
Save